Patient Zero: The Case of a Boy and His Aardvark
If you're worried about who you can trust when it comes to accurate information these days, researchers at the University of Benign Neglect have another reason for you to worry.
They've identified a previously undiagnosed disease that could be affecting thousands or even hundreds of thousands of people globally without any of them even realizing it.
"It's a very peculiar disease," says lead researcher Dr. Dudwin L. Flibberflabbergaster. "It affects the cognitive functioning of the brain, but in a very specific and almost unbelievable way."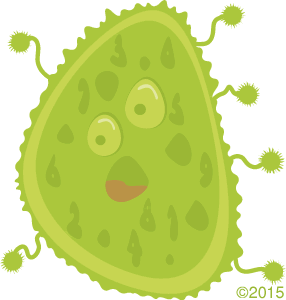 "It's caused by a new species of bacteria we're calling anora snyrokofficca," says Dr. Flibberflabbergaster's research assistant, Dr. Arona Rokofficca, originally of southern New York. "It doesn't mean anything in Latin," she explains. "We just like the name."
"I suggested calling it fronteria," says lab assistant Jimmy Schnegalbeegle who cleaned the microscope used to first identify the bacteria.
After discovering the bacteria, they managed to trace it back to Purple Morning County in northern Virginia.
"We're ninety-seven percent positive that's where it originated in the late seventies," explains Dr. Flibberflabbergaster.
"Maybe eighty-three percent certain," suggests Dr. Rokofficca.
Their research suggests the disease originated with a boy and his pet aardvark.
"His name was Rusty Summerfield," says former classmate and neighbor, Trefor Gildorenesque who still lives in the area. "He and that aardvark were inseparable." He pauses for a moment. "Until the chihuahua."
"We're eighty-four percent certain that Rusty Summerfield was Patient Zero," says Dr. Flibberflabbergaster. "Unless you count the aardvark, which we don't because we're only concerned about human patients since animals are unaffected by the disease. That is, their brains are affected too, but since they don't talk, there's no way to prove it has the same effect as on humans."
"I've heard rumors of a talking bear in Tennessee," says Dr. Edwina H. J. Hibberneezaweke, an associate researcher at the university.
"Nonsense," insists Dr. Flibberflabbergaster. "You can't believe everything you hear about online. Forty-eight percent of facts and figures on the Internet are made up."
"At any rate," Dr. Rokofficca jumps in. "Our research indicates the aardvark was the carrier who passed the bacteria to Rusty Summerfield likely via a cough or a sneeze."
"Makes sense," says Trefor. "Andy was a jealous aardvark. And when he was jealous, he'd start in on a sneezing spell like you would not believe."
Rusty had had the aardvark for years without any sign of a problem.
"He was a typical teenager with a pet aardvark," says Trefor. "Andy went with Rusty everywhere."
Things changed when Rusty's parents brought home a chihuahua puppy.
The story doesn't end here! The full story was published in our January 2015 issue. Never miss an ending again. Click here to subscribe today!
"Patient Zero: The Case of a Boy and His Aardvark" Copyright 2015 Dan C. Rinnert.